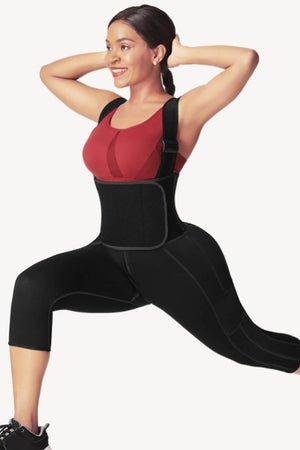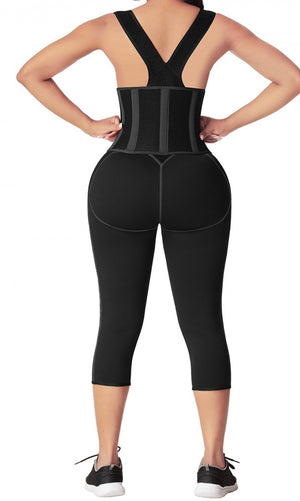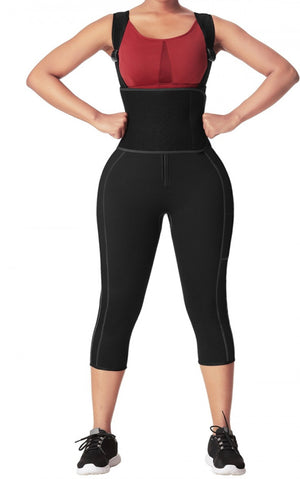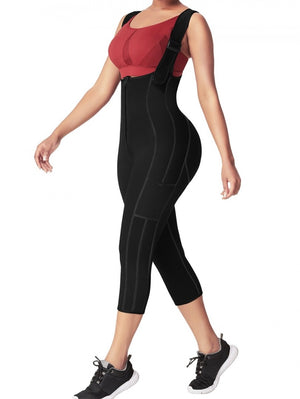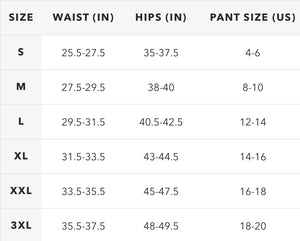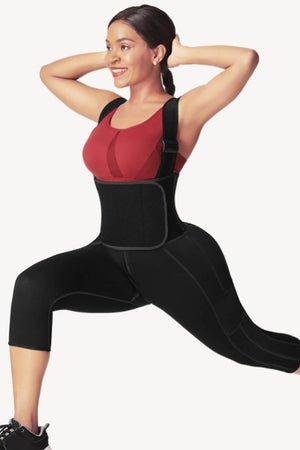 THERMO 2-N-1 SUIT
The Fit & Fab Thermo Sweat suit is a high-performance fitness suit. Can be worn for any workout and will deliver some juicy results by shaping, lifting, and contouring you all the way, from your midsection and down.  2-in-1 Shapewear – with removable waist belt. 
Description:
• Engineered to act as compression shaper, thermal regulator, and pro exercise tool, it features adjustable straps for easy wear
• Extra thick elastic construction helps burn fat off of your stomach, trim your waist, and lifts your butt through sweating and muscle engagement
• Thermo material speeds up the blood flow and accelerates metabolism, to promote weight loss.
• Ultra-breathable 
• Powerful visual slimming effect
•  Side pocket for essentials (phone, keys, lipstick)
• Power Posture to prevent injuries during movements
• Instant curves & sexy shape