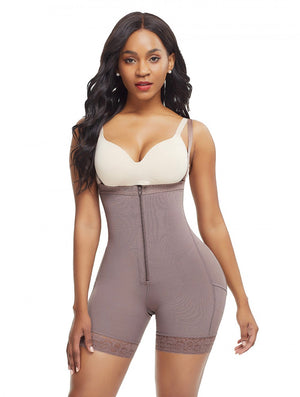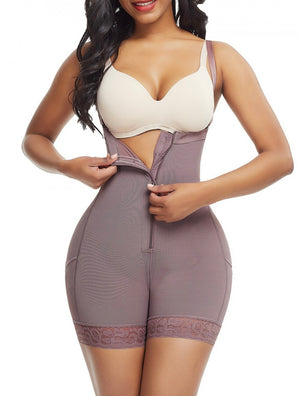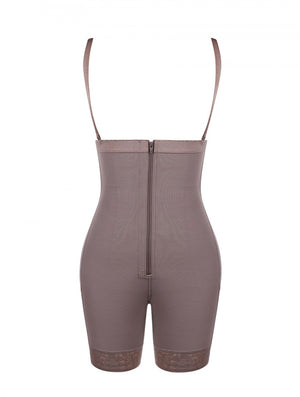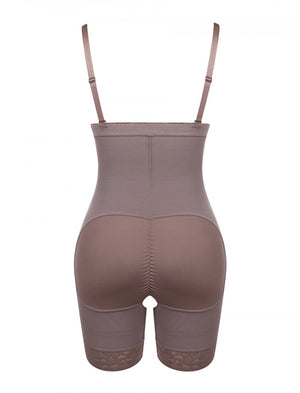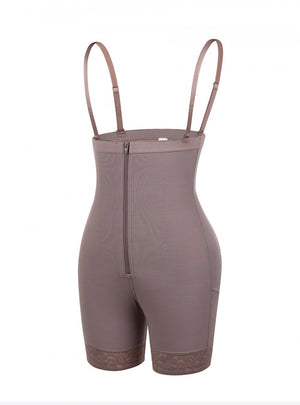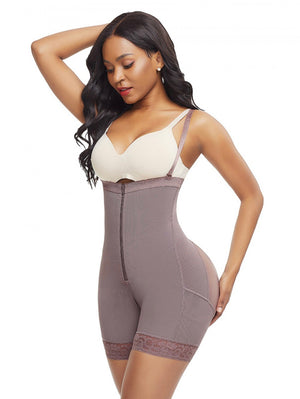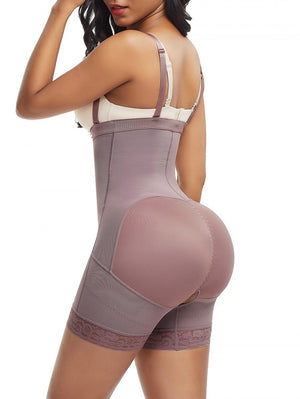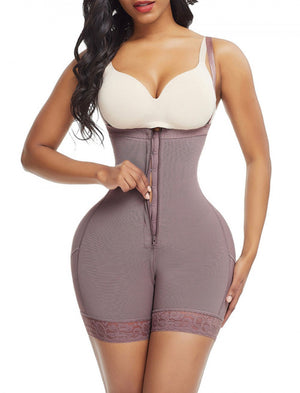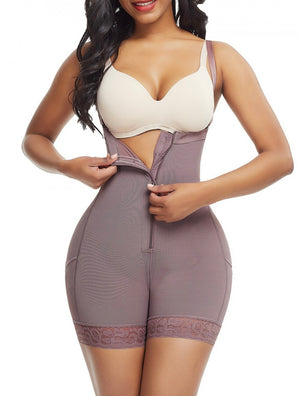 Hourglass Shaper
The Fit and Fab Coffee Colored Hourglass Body Shaper is specially designed for everyday wear, open back outfits, evening dresses and wedding dresses.

It Features:

1. The shoulder straps can be removed or crossed to adjust wear;
2. Rubber boning on the side of the waist prevents curling;
3. Three layers of the abdomen control can strengthen the abdomen and has extreme hold for flatten the midsection during wear 
4. The open crotch design is convenient for going to the toilet;
5. The inner layer of moisture-wicking fabric is comfortable and breathable;
6. The lace leg opening with the epoxy design to avoid curling.