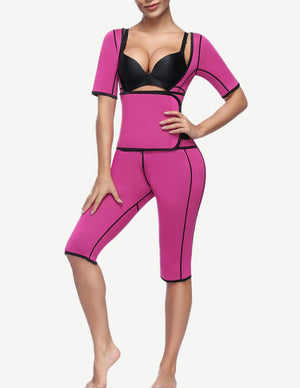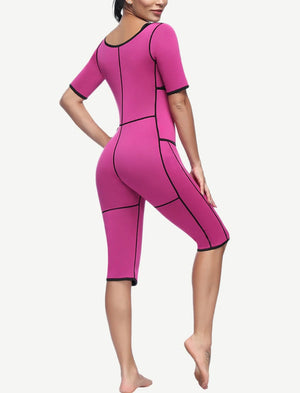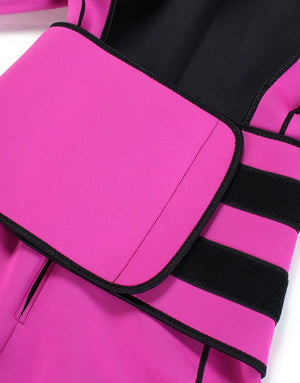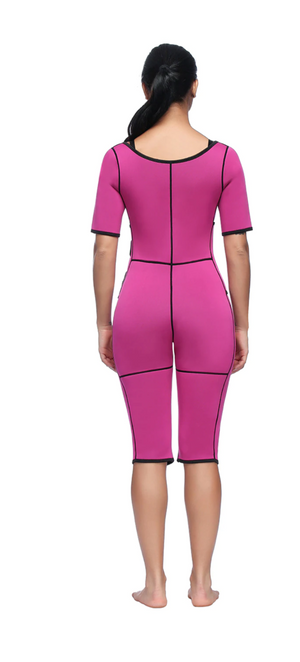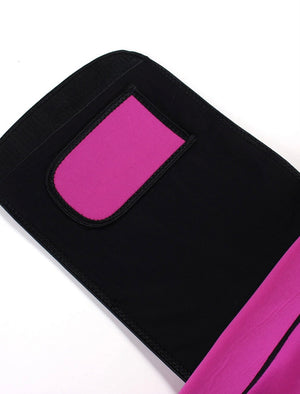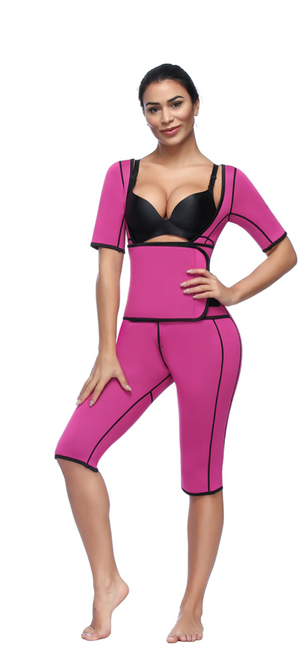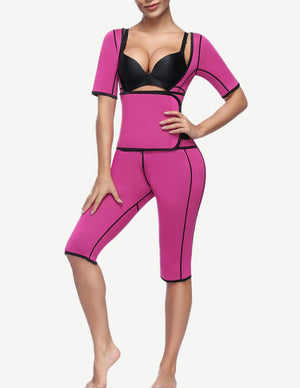 Hot Gal Body Suit
Reclaim your shape with this zip front knee length body suit with built in waist belt. Suit includes a pocket on inside of waist trimmer belt. 
Shaper can be worn as is or underneath clothing 
Neoprene stretch suit allows for maximum reshaping and shrinkage in arms, waist and legs. 
Works great for various activities
 Throw on your sneakers and a t-shirt and get to sweating!