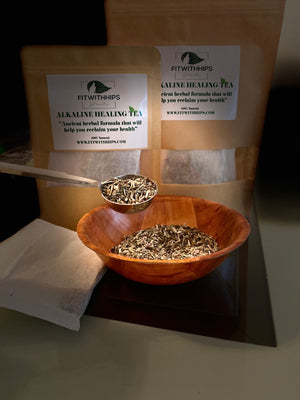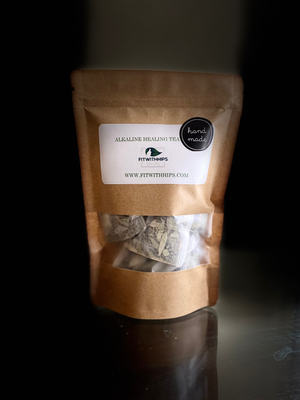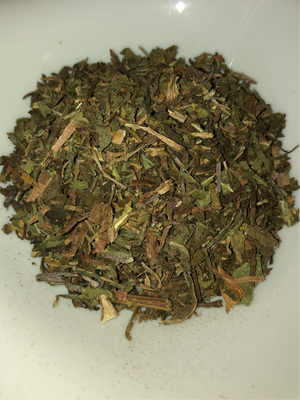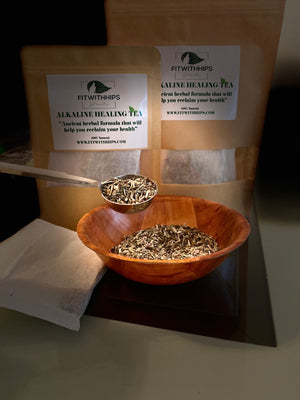 Alkaline Healing Tea
Our alkaline healing tea was exclusively sourced and formulated with 17 of the most powerful ancient herbs. These herbs were known for centuries as the "bodies medicine". Our tea detoxifies your body down through your CELLS and not just the GUT.
Fitwithhips healing tea:
Reduces inflammation
Soothes body aches and pains
Weight loss 
Increases function of Immune system
Cleanses and flushes major organs including kidney and liver 
Can help lower a1c levels 
Detoxes the intestines and reduces bloating
Increase energy and alertness 
Rehydrates the body 
Reduces cravings and appetite
and so much more!
Steep tea in boiling hot water for at least 30 minutes up to overnight. Can be consumed hot or cold. 
Available in 1 month or 2 month supply* 
*Tea is individual tea Bags and should be stored in a dry place. Each individual tea bag will make 1 gallon of tea. 

**As always with our healing detox tea a clean diet and at least 64 oz of water a day is recommended for maximum results**