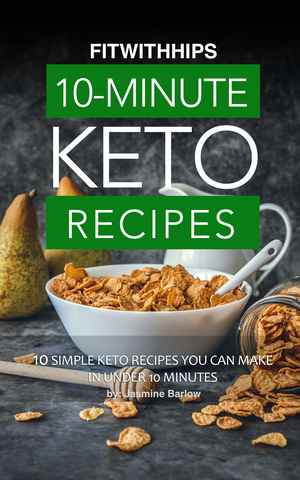 10-minute Keto Ebook
The Ketogenic diet is a low-carb, high fat, moderate protein diet that can help you burn fat more effectively. It has many benefits for weight loss, health, and performance. Several studies have shown it to be useful for losing excess body fat, reducing hunger, and improving type 2 diabetes or metabolic syndromes.
Though the Ketogenic diet aka "keto diet" is a proven way to improve and reclaim your health many don't know where to begin. The 10-minute keto recipes book provides a quick start method to help get you going with recipes that take less then 10 minutes to create while introducing you to new foods. 
*this is a digital product.